Backyard Bar-B-Q Bar and Grill

1695 Morgans Point Rd. 

 Morgans Point Resort, TX 76513

Family friendly atmosphere.

Open Tuesday-Thur, Sunday 11am-9pm

Friday and Saturday 11am-10pm

"Every time the food is always the best. Very cool menu. The Bubba Tater is epic. Also the Bubba Burger is one of the best around this area"

"Two words for ya...."Bubba Tater!" This thing is huge and is filled with barbeque! This is a great little place that not many know about. It's a little out of the way from major roads, so you have to go a little ways to get there, but the trip is definately worth it!"

"Love this place for 4 things...redneck burrito, bubba tater, service, and atmosphere..Usually order the above and for 2 people, it's all you want..Kyle has a great place here, and I really recommend yall try it out :)"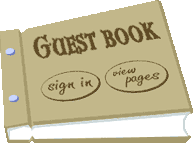 Happy Hour  Tue-Fri 12pm-6pm

We apologize but we no longer take reservations Fri-Sun. 

ORDER ONLINE for DELIVERY OR PICK UP! Click Below!